Nick Jetten | 10 February 2022
#OG91: Enjins moves to a new office on March 1st!
OG91? Yes that's short for Oudegracht 91. We are thrilled to announce that on March 1st both Enjins and Deeploy will move to a brand new office in the old city centre of Utrecht.
Though the Amsterdam Bijlmer Area has been a great location to initially grow our company we are ready for a next step. Located on the Oudegracht, the new office offers room for a bigger team, working, meetings, and lots of interaction. As an added benefit we now also have a beautiful view and we are a stone's throw away from Utrecht city center. We are excited about the liveliness happening outside our windows and all of the great restaurants and stores within easy walking distance of the office.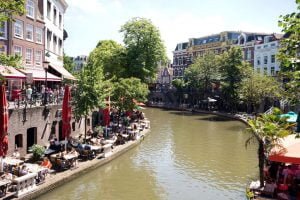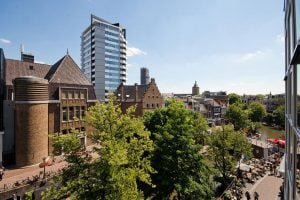 The new office offered more square footage and leaves us plenty of space to continue to grow. We are still working on getting settled in and adding some artwork to the walls but we are incredibly excited that this new space will become the new office for the Enjins and Deeploy teams. With new meeting rooms to work on all our projects and meet with customers, a kitchen and common space to share our coffee, lunch, and stories, a modern and well-equipped space, and a top location, our companies are exponentially growing!
But more important than our office is our people who make the company lovable and a joy to work at. We've got a great team of motivated thinkers and lifelong learners that you can meet right here!
So as our office is quite bigger we still have space to welcome new peers to our team! Are you ready for the next step in Utrecht?  Check all our open positions here and do not hesitate to contact us!
We have created good memories in our old office and it served us well. The new office will be the beginning of another chapter in our company history. We are so excited to share this growth with all of you!
Want to stay updated?
Please fill in your e-mail and we'll update you when we have new content!