Growth Marketeer
Utrecht
Internship
Marketing
We're looking for an intern marketeer to help Enjins grow even faster! Are you in your last year of your study and looking for an internship at an innovative, fast-growing scale-up? Don't hesitate and join our team!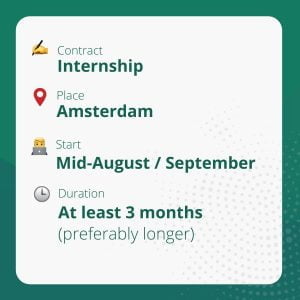 🚀   Our story
Enjins is an innovative, fast-growing scale-up, founded in 2018. Our team comprises the best Machine Learning Engineers out there. We're looking for an intern to help us grow even faster.
Together with the team and founders of Enjins, you will work in our operation to plan and execute our growth and marketing plan. You will work in close cooperation with the management team of Enjins. We offer a social, challenging and innovative environment in which initiative, freedom and creativity are stimulated as much as possible.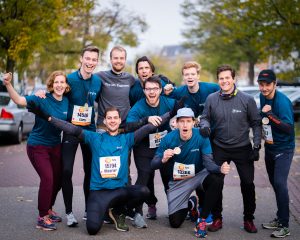 🧑‍💻   Your missions:
Help to give talent and potential customers a great impression of what Enjins is all about!

Creating and coordinating valuable content on our website and socials

Expanding our online channels to reach our community

Enriching our strategic partnerships

Improve our website and further shape our story

Help to execute our recruitment strategy
🦸   Who are you?
You are finishing your marketing, business or related studies

You are on the look-out for an internship, with the possibility of a full-time position afterwards

You are available for 3 to 5 days a week, for a period of at least 3 months (preferably longer)

You have some experience in applying your marketing skills and grow a business or organization

You like to challenge yourself and be proactive

You have strong attention to detail

You like to work in a pragmatic and ambitious team

You are passionate about digital and curious about getting familiar with Artificial Intelligence concepts
🌈  What do we offer?
You'll be part of our new growth team, which includes an experienced marketeer and two of the founders of Enjins (former consultants at a marketing/strategy firm)

We will onboard you with the most relevant marketing tools and software (Google Analytics, WordPress, LinkedIn Ads, Photoshop, Canva, Jira, etc)

You'll work in a social, challenging and innovative environment in which initiative, freedom and creativity are stimulated as much as possible

We focus on personal growth and development, and assign a personal coach to achieve your personal development goals

We offer the possibility of a full-time position after your internship